Master Plan
Stark Drive Master Plan
Phase 1: 2015
When we started development on the perfect electric bike we knew that the market was a competitive one and that we would have to go directly to a factory and work with the factory owner to negotiate instead of working with companies that are commonly available. We knew that we had to cut out as many middle men as possible in order to bring our end customer the best deal available IN THE WORLD. The bar was set high a few years about with a 499 USD electric bike which was really a leap ahead at the time however it was heavy, lacked in aerodynamics and was improvised to be electric.

Being an engineer by trade (and very good at numbers) I set out to work with a few friends of mine that had the same passion as I did and after we completed a first principles cost analysis of what every single component on an electric bike should cost and the results really surprised us.

After a year of meetings with various factories and hours of contract negotiations, we finally found a factory with the high quality standards we demand and the price we craved.

Phase 2: 2017
Our Manufacturing partner in Asia has agreed to our extremely aggressive pricing as long as their demand for minimum order quantities are met ensuring a continuous stream of business for them and also enabling them to purchase the raw materials for Stark Drive in bulk quantities further reducing the prices for them and consequently to our end customer.
This is our final design which will be launched to the world through our homepage. Continuous improvement and iteration are two factors that we credit for the standardized and consequently utilitarian design. Not redesigning components have allowed us to use off the shelf parts and moulds from a bike that was originally conceived of Approximately 2011.
Phase 3: 2018
Launching Stark Drive Mini is in our future plans but what is Stark Drive mini? Once again we are going to be using off the shelf parts and components to bring to market the worlds most affordable 14'' wheeled electric folding bike similar to as shown below with an anticipated weight of 11-13kg. The Starting Price for Stark Drive Mini will be $299 US but we are hopeful that with some ingenuity and hard work we can reduce the price of Stark Drive Mini even further. (photo is for demonstration purposes only)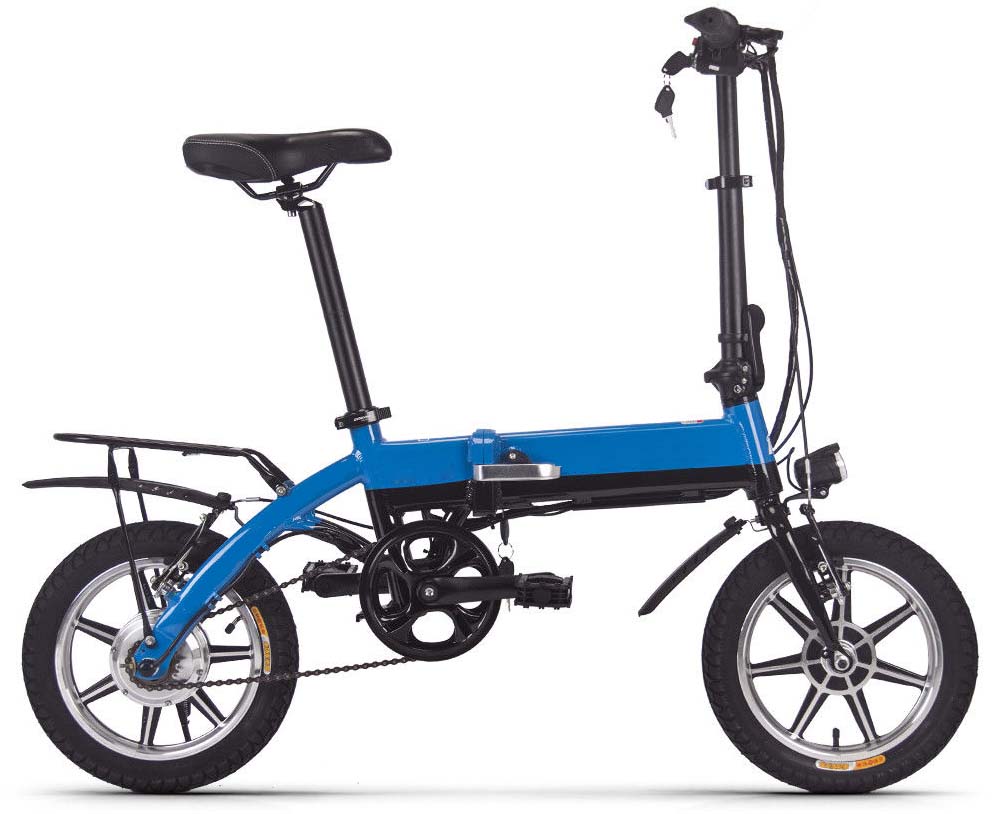 Phase 4: 2019(?)
After we launch Stark Drive Mini, our next goal is to break the $1000 price barrier on a torque sensing mid drive based folding electric bike. We have already finalized a design and are currently in the process of confirming components function together flawlessly. Many of you have asked about a mid drive motor but the costs of these components have remained a barrier for us up until recently. From our knowledge we will be the only electric bike manufacturer in the world with a < $1000 torque sensing electric bike. And yes, of course, it will still be configurable and customizable to your liking so that you receive your perfect bike.